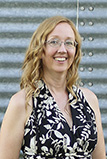 Connie Brooks
Freelance Graphic Designer, 1998 - Present.
Design projects include postcards, posters, magazines, catalogs, advertising, promotional materials, logo design, letterhead, business cards, invitations, sell sheets, DVD covers, newsletters, books, web graphics and e-newsletters. I analyze a project, research and develop creative concepts for my clients. After input from the client, and collaborating partners, the project is reviewed and changes are made. Upon final approval the project is prepped for print production or uploaded to the web.
Contact information: connie@lindstromdesign.net or phone 507-358-3281.